RF Microneedling Treatment Specialist in Oklahoma City OKC
Simulates the natural production of collagen to reduce fine lines and wrinkles with RF Microneedling treatment offered at Petra's Massage Therapy & Weight Loss Clinic. For more information, contact us or schedule an appointment online. Our clinic is conveniently located at 7200 N May Ave Suite A Oklahoma City, OK 73116.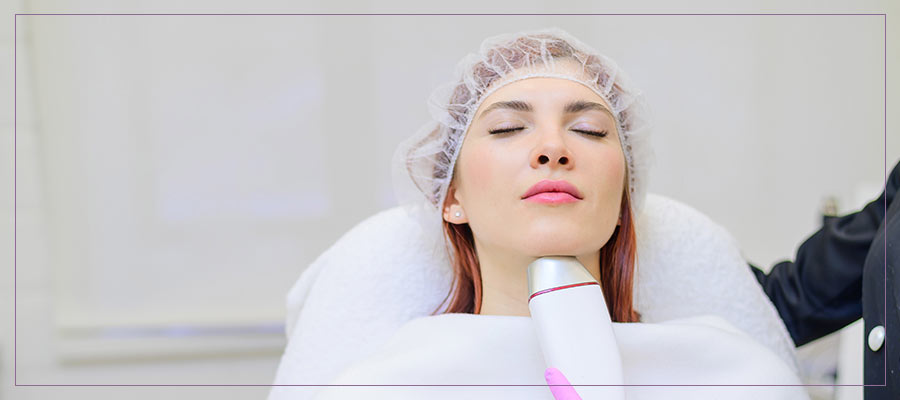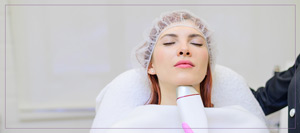 Table of Contents:
What is RF Microneedling?
How does RF Microneedling work?
Does RF Microneedling hurt?
How long does it take to see results?
The specialists at Petra's Massage Therapy & Weight Loss Clinic happily provide a wide variety of services including body contouring, HIFU, massage therapy and more. Medical spa services combine a relaxing spa experience with cutting-edge cosmetic technology. One of the most popular skin resurfacing treatments offered at Petra's Massage Therapy & Weight Loss Clinic is called RF microneedling. Please continue reading down below to learn more about how our RF microneedling treatment specialist in Oklahoma City OKC can help rejuvenate and resurface your skin!
What is RF Microneedling?

RF microneedling is a skin resurfacing treatment that uses advanced technology to rejuvenate the skin. This treatment is used to tighten the skin and increase collagen production and skin elasticity. It has also proven to significantly improve the appearance of skin texture, tone, pigment, fine lines, wrinkles, acne scars, and enlarged pores.
How does RF Microneedling work?

This treatment works by first gently pricking your skin with tiny sterile needles into the deep layers of skin tissue. These micro-injuries encourage the healing process of your skin which in turn, increases collagen production. Collagen is a special protein found in the body responsible for skin health, joint health, and skin elasticity. Unfortunately as you age, your skin loses collagen which can lead to the development of skin drooping, wrinkles, fine lines, and age spots. By stimulating collagen and skin elasticity, your skin will become healthier and more youthful-looking. Once these micro-injuries have been completed, the virtue RF device will deliver radiofrequency waves to the targeted areas. These waves of energy promote further collagen production and skin elasticity.

This type of microneedling has proven to be incredibly safe for all skin types. The best candidates for RF microneedling are those who are in overall good health and are experiencing early signs of aging. Talk to your skin specialist about any concerns you may have regarding a preexisting condition that may interfere with your results. Those with the following skin concerns may want to consider a RF microneedling treatment:

• Wrinkles
• Fine lines
• Stretch marks
• Acne scars
• Large pores
• Scars from injury
• Cellulite
• Hyperpigmentation
• Loose skin
• Drooping skin
• Hyperhidrosis
Does RF Microneedling hurt?

You may think that because this treatment involves micro-injuries it could hurt. Thankfully, this treatment is pain-free and minimally invasive! The cutting-edge technology used in RF microneedling prevents any pain or discomfort from occurring. If you have skin sensitivities, let your specialist know beforehand to help avoid slight discomfort. Though it is often not necessary, you may apply a topical numbing cream to the skin before the treatment begins.
How long does it take to see results?

The RF microneedling treatment itself takes about 20 minutes to 30 minutes. Right after your treatment, you will be able to notice a significant improvement in facial texture, tone, and overall appearance. These results will slowly get better over time and last anywhere from a few months to a few years. The best way to achieve long-lasting microneedling results is by booking treatments once every month. After a series of about 4 sessions, we recommend you keep up with maintenance appointments once every few months.

If RF microneedling treatments sound like the perfect medical spa service for you, please schedule an appointment with Petra's Massage Therapy & Weight Loss Clinic. Our team of anti-aging experts would love to reveal your beautiful, young, and soft skin. RF microneedling has many amazing benefits that we can't wait to help you achieve. If you have any additional questions about our clinic or about our microneedling treatments, please don't hesitate to reach out soon. Petra's Massage Therapy & Weight Loss Clinic looks forward to welcoming you to our clinic soon! We serve clients from Oklahoma City OKC, Midwest City OKC, Del City OKC, Valley Brook OKC, Forest Park OKC, Nichols Hills OKC, Bethany OKC, and BEYOND!

Additional Services You May Need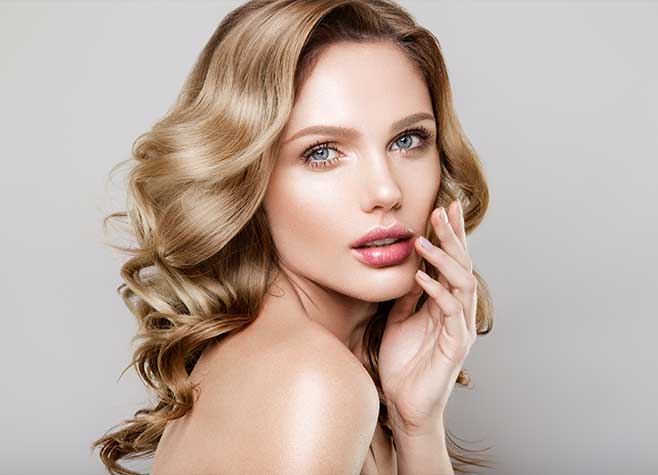 Additional Services You May Need