Fat Freezing Specialist in Oklahoma City, OKC
A non-invasive treatment to remove subcutaneous body fat involves the freezing of areas that leads to a reduction in the fat layer. Visit Petra's Massage Therapy & Weight Loss Clinic, for more information. Contact us today or schedule an appointment online. We are conveniently located at 7200 N May Ave. Suite A, Oklahoma City, OK 73116.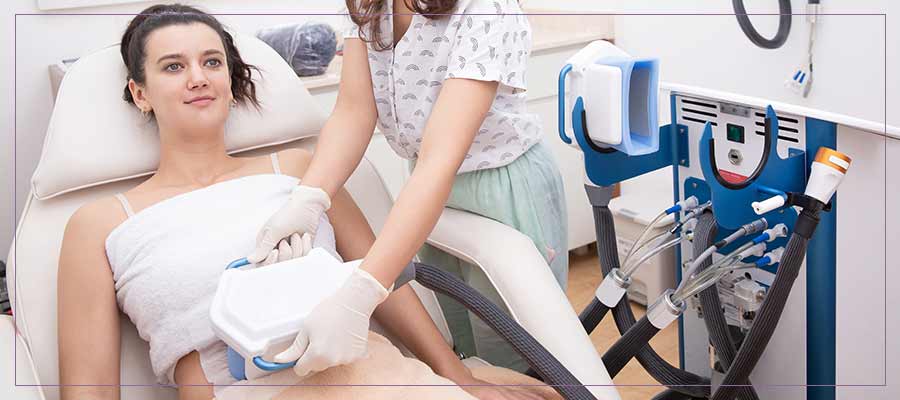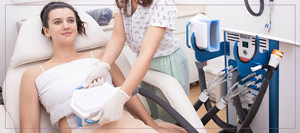 Table of Contents:
What is fat freezing?
Does fat freezing actually work?
How long does fat freezing last?
What are the benefits of fat freezing?
What is fat freezing?


Fat freezing, or cryolipolysis, is a non-invasive body contouring technology that uses extreme cold to disassemble fat cells and help reduce unwanted pockets of fat. A special device is placed on top of the skin in the area to be treated, which releases temperatures that are cold enough to freeze fat cells, effectively destroying them. Skin, muscle, and nerve tissue freeze at lower temperatures than fat, so these tissues are not harmed.

During the procedure, a special gel pad and applicator are attached to the area to be treated and left there for about an hour. The vacuum device draws in the fatty tissue and then the temperature gradually gets colder and starts to freeze the fat cells inside. Since it is a low-risk, non-invasive procedure clients can read, answer emails or watch an episode of their favorite show while the device is working and, after a quick massage to help with the numbness and slight swelling following the procedure, can return to their daily activities.

Cryolipolysis was first approved by the FDA in 2010 under the brand name CoolSculpting® and is considered a safe and effective alternative to liposuction for reducing fat bulges on the abdomen, hips, inner and outer thighs, back, upper arms, beneath the buttocks (known as banana rolls) and under the chin. Treatments take between 35 minutes to an hour to complete, and studies have shown that a fat reduction of up to 25% is typical per treatment, with most clients satisfied after 1 to 2 treatments.

As fat freezing is a cosmetic procedure it will not address the underlying cause of excess fat and is not a treatment for obesity or weight loss. Someone with a metabolic condition that causes weight gain or has an unhealthy lifestyle may see the fat return. Fat freezing destroys existing fat cells – which will be gone permanently – but new fat cells can appear which is why a healthy lifestyle is crucial in maintaining the results achieved from the treatment.
Does fat freezing actually work?


Studies have shown that fat freezing does actually work and is effective in removing unwanted fat from the treated area by as much as 25%. A 2009 study published by PubMed Central, a highly respected affiliate of the National Institutes of Health, stated that cryolipolysis reduced the fat layer of its test subjects by over 20% at two months and 25.5% after six months, post-treatment. Further tests confirmed that there was no long-term damage done to the skin or nerves.
How long does fat freezing last?


As with many other cosmetic treatments, the effects of fat freezing are not permanent. Results can be seen in as little as three weeks with the most dramatic results becoming apparent around two months after treatment. The body will continue to eliminate fat cells for four to six months, and the results can be maintained by following a healthy diet and exercise regimen.
What are the benefits of fat freezing?


Fat freezing is a good choice for people who are looking for long-term fat loss without the invasive nature or expense of surgical procedures like liposuction. The benefits of fat freezing include:

• Clinically proven fat loss
• No downtime or recovery time
• Easy and painless procedures
• Clearly visible results within 8 to 12 weeks
• Can treat multiple areas, including stomach, thighs, flanks, upper arms, chin, and buttocks

Any sensations experienced during the procedure are minor, and many people find the sessions relaxing.

If you would like to know more about fat freezing, and if it's right for you, contact Petra's Massage Therapy & Weight Loss Clinic today. We are located at 7200 N May Ave. Suite A, Oklahoma City, OK 73116 and serve clients from the surrounding areas. We look forward to meeting you! We serve clients from Oklahoma City OKC, Midwest City OKC, Del City OKC, Valley Brook OKC, Forest Park OKC, Nichols Hills OKC, Bethany OKC, Spencer OKC, and Valley Brook OKC.

Additional Services You May Need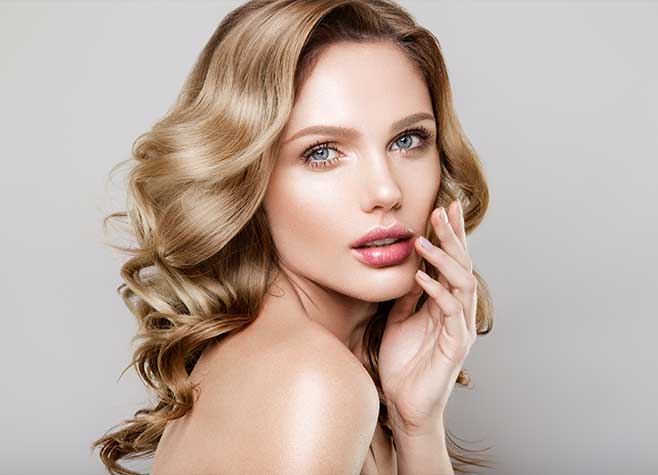 Additional Services You May Need