Microdermabrasion Treatment Specialist in Oklahoma City, OKC
Microdermabrasion treatments use a minimally abrasive instrument to gently sand your skin, removing the thicker, uneven outer layer, and have many other benefits. Visit Petra's Massage Therapy & Weight Loss Clinic, for more information. Contact us today or schedule an appointment online. We are conveniently located at 7200 N May Ave Suite A Oklahoma City, OK 73116.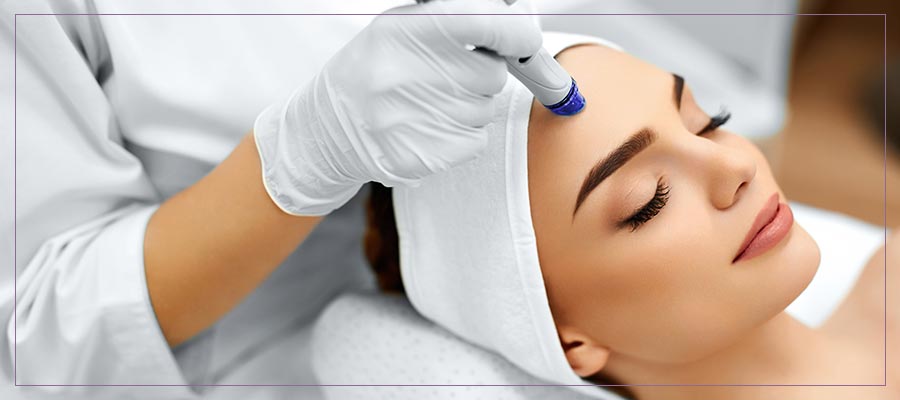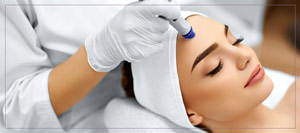 Table of Contents:
What is microdermabrasion?
What are the benefits of microdermabrasion?
Is microdermabrasion good for your face?
How long do microdermabrasion results last?
What is microdermabrasion?


Microdermabrasion is a non-invasive skin resurfacing procedure that gently exfoliates the skin, removing dead skin cells from the top layer of the skin (the epidermis) and stimulating collagen growth. It's a painless, low-risk skin treatment that produces healthy, rejuvenated skin that looks and feels younger and more toned. Regular treatments are particularly effective in improving facial imperfections such as fine lines, blemishes, dull skin and age spots (or sun spots). 

There are two kinds of microdermabrasion treatment. One uses a hand-held device that emits fine exfoliating crystals onto the surface of the skin while an attached vacuum suctions the crystals back into the machine, along with the dead skin. The second, newer, method uses a diamond-tipped wand that is gently moved across the skin to exfoliate, and again a suction device removes the dead skin. Each treatment lasts about 30 minutes and there may be a mild scratching sensation as the dead skin is scraped off.
What are the benefits of microdermabrasion?


As microdermabrasion is a non-invasive treatment there is little to no downtime, pain, or side effects associated with the procedure. It is effective for all skin types and colors and promotes the production of collagen and elastin in the dermis (the second layer of skin), which results in a younger-looking complexion. It has been shown to be a particularly effective treatment for a number of skin problems such as uneven skin tone, stretch marks, wrinkles, melasma, hyperpigmentation, and scarring. The benefits include:

• Reducing fine lines and wrinkles – one of the most common reasons people use microdermabrasion is to lessen these signs of skin damage caused by natural aging, stress, and sun exposure.

• Helping to lighten age spots and uneven pigmentation – it's likely that this will need more than one microdermabrasion depending on how dark the patches of skin care, and this problem usually responds well to other skin care treatments such as laser therapy or topical vitamin C.

• Shrinking enlarged pores and blackheads – enlarged pores can be a sign of aging, so reducing their visibility it can make the skin look more youthful. Microdermabrasion isn't recommended for active breakouts of acne or irritated skin, which includes blackheads, but it can be a way to treat skin that is prone to blackheads by shrinking the pores.

• Reducing acne scars – microdermabrasion has been proven effective in decreasing the visibility of acne scars although it isn't able to remove deep scarring.

• Fading stretch marks – microdermabrasion encourages cell turnover, stimulating the production of collagen and speeding up the skin's ability to heal itself, which may be why the treatment is especially effective when stretch marks first start to appear.

Microdermabrasion may require repeated treatment sessions to see desired results, and each session time can vary depending on the goals and expectations of the client.
Is microdermabrasion good for your face?


Microdermabrasion is particularly good for the face as it is designed to tackle the visible signs of aging such as fine lines and wrinkles. If you want to brighten your skin and have a healthy glow; treat sun damage, acne scars, or fine lines; unclog pores that cause persistent blackheads and/or whiteheads; and if you want to maintain healthy, clear skin then microdermabrasion is the treatment for you.
How long do microdermabrasion results last?


The skin will have a visible, healthy glow for a few days following microdermabrasion, but optimal results will come after a few treatments, the recommended number of which can range from between five and twelve, spaced two to four weeks apart. Each person will heal differently, and it is very important that all aftercare instructions are followed carefully, especially the avoidance of sun exposure on the newly treated skin.

If you would like to know more about microdermabrasion and if it's right for you, contact Petra's Massage Therapy & Weight Loss Clinic today. We are located at 7200 N May Ave. Suite A, Oklahoma City, OK 73116 and serve clients from the surrounding areas. We look forward to meeting you! We serve clients from Oklahoma City OKC, Midwest City OKC, Del City OKC, Valley Brook OKC, Forest Park OKC, Nichols Hills OKC, Bethany OKC, Spencer OKC, and Valley Brook OKC.

Additional Services You May Need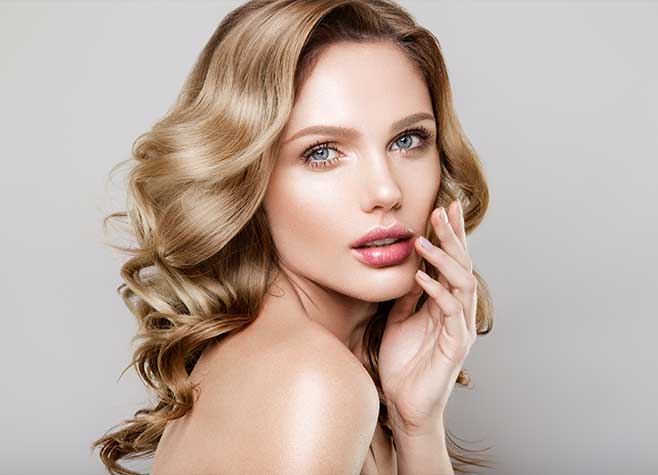 Additional Services You May Need