Facial Fillers Specialist in Oklahoma City OKC
Add volume to plump lips, and smooth lines, or lift & contour cheeks by getting facial fillers from our experienced medical professionals at Petra's Massage Therapy & Weight Loss Clinic. For more information, contact us today or schedule an appointment online. We are conveniently located at 7200 N May Ave Suite A Oklahoma City, OK 73116.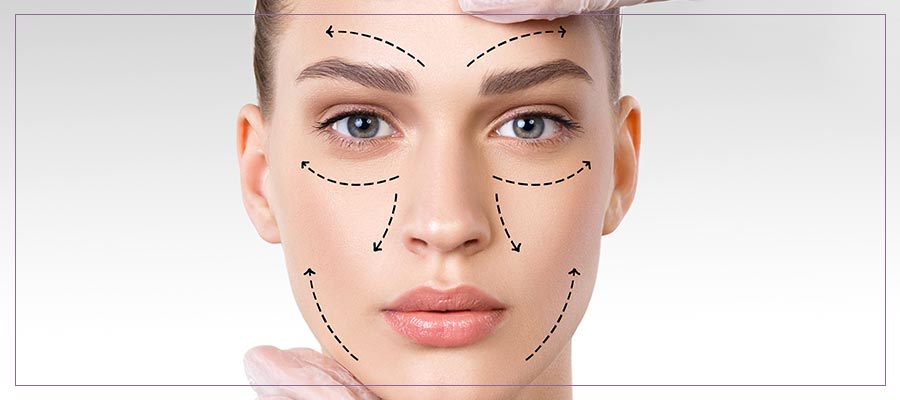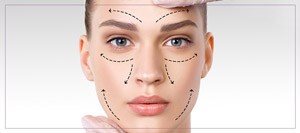 Table of Contents:
What are facial fillers?
How long do facial fillers last?
What are the benefits of facial fillers?
What are facial fillers?


Also known as dermal fillers, injectable fillers, or soft tissue fillers this minimally invasive non-surgical procedure is a popular choice for men and women wanting to smooth out fine lines or fill in particularly deep lines such as those around the nose and mouth. Touted as a non-surgical facelift, dermal fillers have been used by millions of people in search of a smoother, more relaxed facial appearance while still having freedom of expression. Dermal fillers are smooth injectable gels made from either naturally occurring or synthetic substances and have been approved by the FDA as a very safe procedure.

The most commonly used dermal fillers are:

Calcium hydroxylapatite – is found naturally in human bones and is often used to treat moderate-to-severe creases such as nasolabial folds, marionette lines, and frown lines, and to increase fullness in the cheeks and other facial contours. It is produced without using animals or animal products, which lowers the risk of an allergic reaction, and side effects are rare.

Hyaluronic acid – is used to improve the skin's texture and appearance and can be especially effective on:

• Acne scars
• Crow's feet
• Deep smile lines (nasolabial folds)
• Frown lines between the eyebrows
• Marionette lines
• Redefining the borders of the lips
• Scars caused by wounds or burns
• Vertical lines on the mouth, or smoker's lines
• Worry lines on the forehead

Polyalkylimide – a semi-permanent filler often used by plastic surgeons to treat:

• Deeper wrinkles or pitted scars
• Thin lips
• Lost facial volume due to age
• Facial wasting from HIV medications

Polyalkylimide is biocompatible meaning there is very little reaction with human tissue and no allergy testing is required.

Polylactic acid – is a synthetic filler that stimulates the body's own production of collagen. It is non-toxic, biodegradable, and has been used for more than 40 years as a suture material. It is used to:

• Fill the lines caused by laughing
• Plump thin lips
• Treat deep nasolabial folds

Polymethyl-methacrylate (PMMA) – considered a semi-permanent filler, PMMA is most often used to treat medium-to-deep wrinkles, folds and creases, particularly nasolabial folds. It can also be used to fill out depressed scars and to enhance thin lips. The microspheres in a PMMA filler are not absorbed by the body, making the results last longer.
How long do facial fillers last?


The results of facial fillers are apparent immediately and will last from several months to several years depending on the filler used. Natural fillers can last up to eighteen months and some synthetic ones can last as long as a few years. Maintaining good overall health and taking care of the skin will improve the results and longevity.
What are the benefits of facial fillers?


Facial fillers are a popular treatment used to enhance and rejuvenate skin, and some of the benefits include:

• Increased volume in the tissue beneath the skin, making it look younger and firmer.
• Can be used to plump up thin lips.
• Softening of facial creases and folds.
• Defines facial contours.
• Evens out deep scars.
• Improvement is immediate.
• The procedure can be as quick as 10 minutes, depending on the number of injections administered.
• It's non-invasive meaning no surgery, no post-op scarring, and no downtime.
• Risks are minimal – may include mild redness, swelling, and bruising at the injection site but they gradually disappear over a few days.
• They are long-lasting with natural fillers typically lasting between 6 and 18 months, and some synthetic fillers lasting up to several years.
• There is a subtle improvement – no obvious "before and after".

If you would like to know more about dermal fillers and if they are right for you, contact Petra's Massage Therapy & Weight Loss Clinic today. We are located at 7200 N May Ave. Suite A, Oklahoma City, OK 73116 and serve clients from the surrounding areas. We look forward to meeting you! We serve clients from Oklahoma City OKC, Midwest City OKC, Del City OKC, Valley Brook OKC, Forest Park OKC, Nichols Hills OKC, Bethany OKC, Spencer OKC, and Valley Brook OKC.

Additional Services You May Need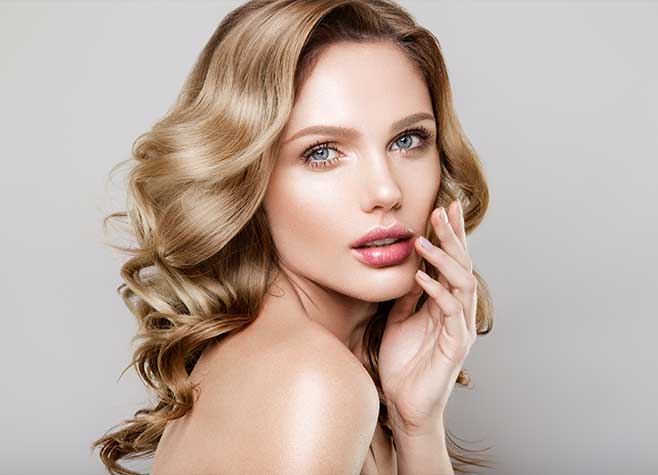 Additional Services You May Need