LED Light Therapy Facial Specialist Questions
Common Questions Asked by Clients: What is photon facial therapy? What does photon light therapy do? How long does it take for light therapy to work?
A Photon Laser or LED facial is a non-surgical treatment used to treat fine lines and wrinkles. For more information, call us today at Petra's Massage Therapy & Weight Loss Clinic or schedule an appointment online. Our clinic is conveniently located at 7200 N May Ave Suite A Oklahoma City, OK 73116. We serve clients from Oklahoma City OKC, Midwest City OKC, Del City OKC, Valley Brook OKC, Forest Park OKC, Nichols Hills OKC, Bethany OKC, Spencer OKC, and Valley Brook OKC.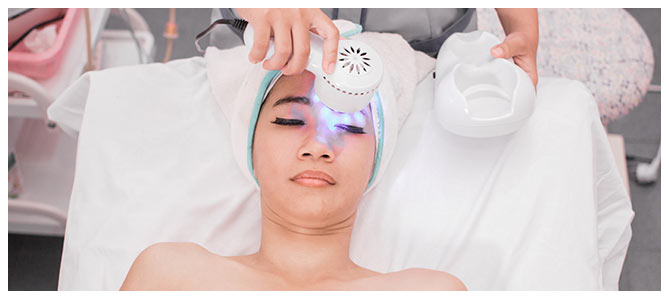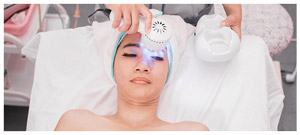 Bask In The Glow of Radiance
Get healthy, glowing skin with a light-based facial. A Photon Laser or LED facial is a non-surgical treatment used to treat fine lines and wrinkles. Three separate colors of natural, UV-free light waves penetrate the skin, and each offers its own rejuvenating properties.
Photon Laser facial treatments are painless and typically last for a relaxing 20-30 minutes. There's zero down-time with an LED facial, and you can return to your daily activities after treatment. Laser facials gently and gradually stimulate collagen products, and it may take a few weeks to see the full effect. Additionally, light-based treatments can be used on other areas of the body, such as thighs and love handles.
Laser Light Therapy Facial Benefits
Pain-free, non-surgical and non-invasive
Encourages collagen production and elasticity
Reduces appearance of fine lines and wrinkles
Diminishes the appearance of cellulite
Increases blood circulation
Tightens and lifts the chin and neck
Relieves skin irritations
Minimizes poress improves skin tone and smooths texture
Safe and effective
Color Coordinate Your Experience
There are various laser light therapy hues used for this treatment. The three most popular light colors are red light, blue light and green light. Each hue has its own 'special effects' and benefits associated with how the wavelengths penetrate the skin.
Red Laser Light Therapy Benefits:
Deeply penetrates the skin
Reduces inflammation
Improves circulation
Firms skin and smooths complexion
Blue Laser Light Therapy Benefits:
Treats acne
Provides antibacterial effects
Best for healing rashes and irritation
Green Laser Light Therapy Benefits:
Relaxes the body
Smooths fine lines and wrinkles
Provides anti-aging effects
Reduces pain and inflammation
Experience Laser Light Therapy
For a radiant glow, experience color laser light therapy. Our LED technicians are skilled in revitalizing the skin and providing you with results you'll be excited to show off. Schedule a light-based facial treatment with us today.