Hydration Microdermabrasion Specialist in Oklahoma City, OKC
Hydration Microdermabrasion is said to help improve overall skin texture, tone, and appearance. Hydration Microdermabrasion is a non-invasive, non-surgical procedure that delivers instant results with no discomfort or downtime. For more information, contact us today at Petra's Massage Therapy & Weight Loss Clinic or schedule an appointment online. Our clinic is conveniently located at 7200 N May Ave Suite A Oklahoma City, OK 73116.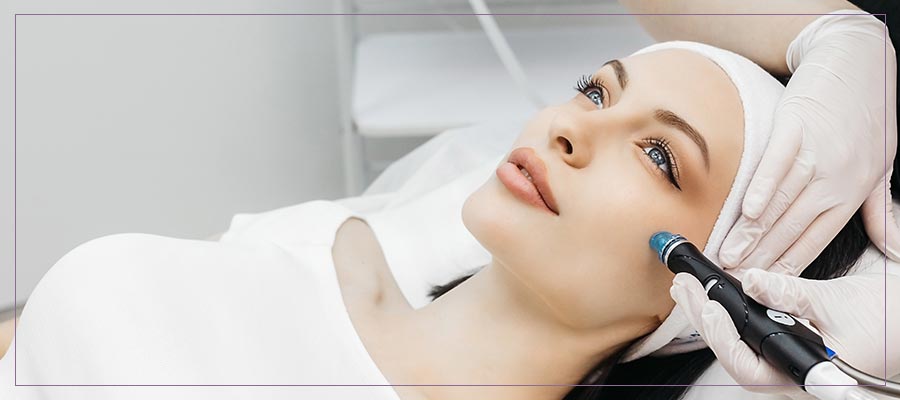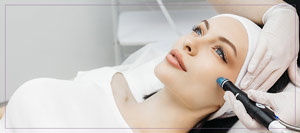 Table of Contents:
What is a Hydration Microdermabrasion best for?
How much does a Hydration Microdermabrasion treatment cost?
How long will Hydration Microdermabrasion results last?
How many sessions are required for a Hydration Microdermabrasion treatment?
What is a Hydration Microdermabrasion best for?

Hydration Microdermabrasion is a popular and versatile skincare treatment that offers a wide range of benefits for various skin concerns. Some of the key areas where the Hydration Microdermabrasion excels include:
 
• Deep cleansing and exfoliation – The Hydration Microdermabrasion uses patented Vortex-Fusion technology to deeply cleanse and exfoliate the skin. This technique removes impurities, dead skin cells, and excess oil. The process improves the overall texture and clarity of the skin, leaving it refreshed and revitalized.
• Hydration and nourishment – The treatment utilizes a unique HydraPeel tip to infuse the skin with hydrating and nourishing serums. This replenishes moisture, improves skin elasticity, and promotes a healthy, radiant complexion.
• Improved texture – The Hydration Microdermabrasion includes specialized serums that contain powerful antioxidants and peptides. These ingredients minimize the appearance of fine lines and wrinkles and improve skin texture.
• Smoother, brighter complexion – Hydration Microdermabrasion involves the use of a brightening agent to diminish dark spots, sun damage, and uneven skin tone.
• Anti-inflammatory effects – The unique extraction process removes impurities from the pores, reducing congestion and preventing breakouts. The treatment uses anti-inflammatory ingredients to soothe and calm the skin.
How much does a Hydration Microdermabrasion treatment cost?

On average, a single Hydration Microdermabrasion session ranges in price from $150 to $300. While the cost of a Hydration Microdermabrasion treatment is higher than a regular facial, many people find the investment worth it due to the advanced technology and comprehensive benefits the treatment provides. The Hydration Microdermabrasion's ability to deep cleanse, exfoliate, hydrate, and address various skin concerns in a single treatment makes it a popular choice for those seeking a more intensive and results-driven skincare experience.
 
Remember, when considering the cost of any skincare treatment, it's essential to prioritize the quality and expertise of the professionals performing the service. Investing in a reputable establishment with experienced practitioners ensures you receive a safe and effective Hydration Microdermabrasion experience that delivers optimal results. Our team is committed to providing top-quality, personalized Hydration Microdermabrasion treatments to help our clients keep their skin healthy and radiant.
How long will Hydration Microdermabrasion results last?

The longevity of Hydration Microdermabrasion results varies from person to person due to factors such as skin type, lifestyle habits, and skincare routine. Generally, the immediate results of a Hydration Microdermabrasion lasts for a few weeks. During this period, you will notice improved skin hydration, a smoother complexion, and a more radiant appearance.
 
However, for longer-lasting results, it's recommended to undergo regular Hydration Microdermabrasion treatments. We suggest scheduling sessions every 4 to 6 weeks to maintain and enhance the benefits of the treatment. Consistent treatments are beneficial for addressing specific skin concerns, improving skin health, and promoting long-term skin rejuvenation.
 
Additionally, maintaining a good skincare routine at home, which includes proper cleansing, moisturizing, and sun protection, will help extend the results of your Hydration Microdermabrasion. Additionally, following the recommendations of your skincare provider and using quality products will maximize the longevity of the treatment's benefits.
How many sessions are required for a Hydration Microdermabrasion treatment?

The precise number of Hydration Microdermabrasion sessions you need will depend on your skin condition, concerns, and desired results. While a single Hydration Microdermabrasion treatment can provide immediate benefits, a series of sessions are often recommended to achieve optimal and long-lasting results. For general skin maintenance and improvement, it's typical to undergo a series of Hydration Microdermabrasion treatments spaced approximately 4 to 6 weeks apart. This allows ample time for your skin to recover and regenerate between sessions while consistently addressing your skin concerns.
 
Suppose you have specific skin concerns, such as acne, hyperpigmentation, or fine lines. In that case, your skincare specialist may recommend a treatment plan with a higher frequency of sessions or additional targeted treatments. During your initial consultation, the skin care professional will assess your skin condition, listen to your goals, and recommend the appropriate number of Hydration Microdermabrasion sessions for you.
 
Remember, consistency is key when it comes to any skincare treatment. Following the recommended treatment plan and maintaining a good skincare routine at home will maximize the benefits of Hydration Microdermabrasion and help you achieve healthier, more radiant skin. We serve clients from Oklahoma City OKC, Midwest City OKC, Del City OKC, Valley Brook OKC, Forest Park OKC, Nichols Hills OKC, Bethany OKC, and BEYOND!

Additional Services You May Need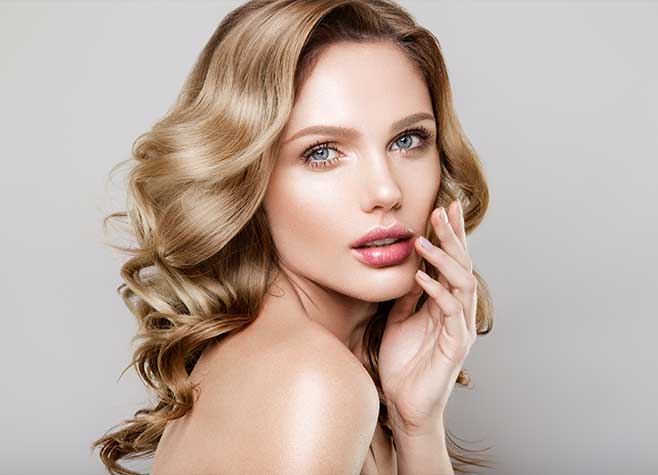 Additional Services You May Need